Welcome to Allet Dog Paddock
Please see our introductory prices for a limited time!
Our secure 2 acre dog exercise paddock is a private area which dog owners can hire by the hour for personal use. The fenced perimeter allows dogs of all types to run and play unrestrained, allowing owners to enjoy relaxed quality time with their pets.
Located in quiet picturesque farm land over looking the Allet valley and Idless woods. The site is easy to reach by car or footpath from Shortlanesend.
Secure Dog Paddock
Over 2 acres our dog paddock is designed to allow owners with dogs of all shapes and sizes a secure space to enjoy off the lead exercise and fun.
Off-Road Parking
A generous parking area is provided to allow waiting owners a safe place to wait should they arrive a little early for their booked session.
During their session we encourage owners to park within the paddock itself. Dogs can then be released directly from your vehicle and safely loaded again at the end of the session before they leave the security of the paddock.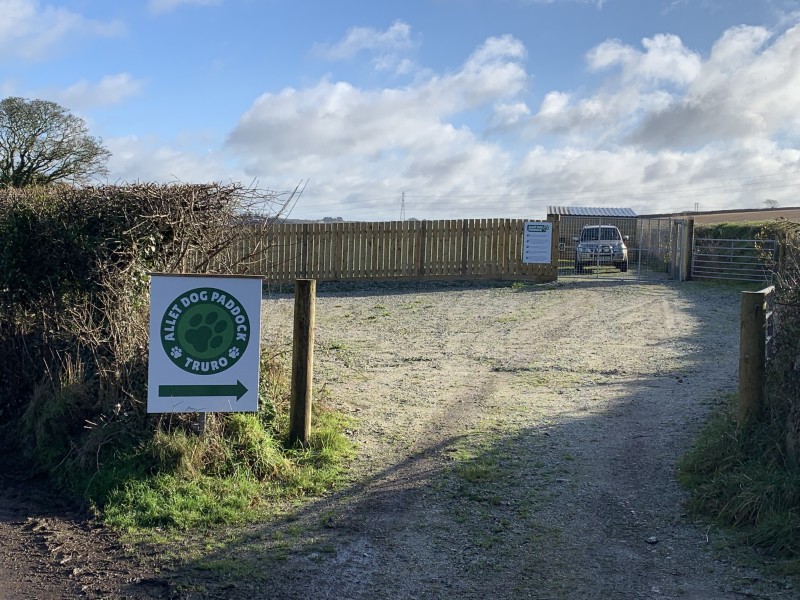 Book now